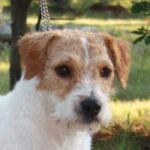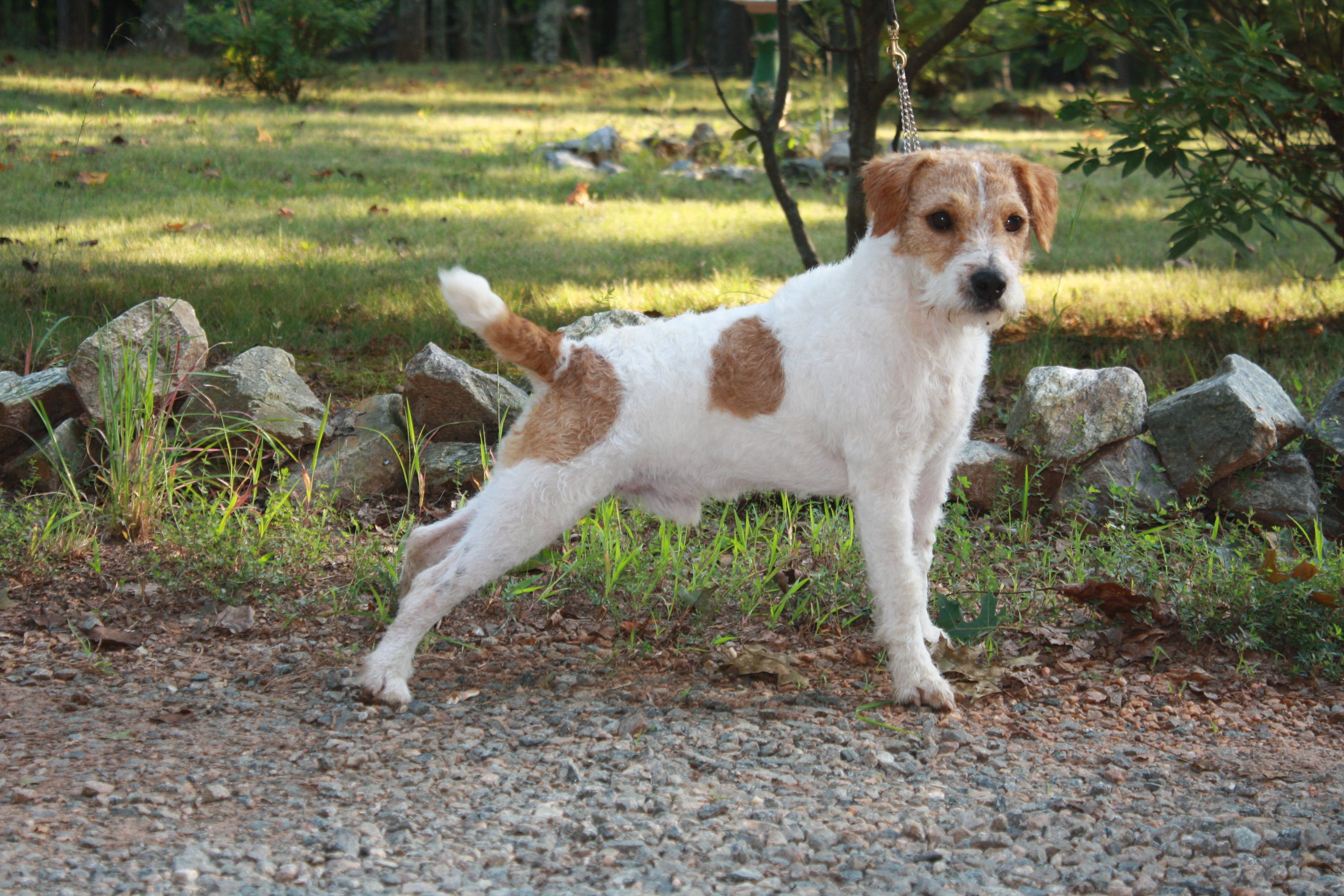 Chestnut Hill Thumper
Thumper is an amazing boy. He is tender and sweet with children and a bold hearted hunter in the field.  Due to his size and the quarry hunted, Thumper has perfected his keen digging skills. Sporting a correct, coarse overly generous rough coat offers him extra padding for potential contact situations with vermin and as an insulator for colder temperatures.  Always kind and forgiving, Thumper's attitude and abilities have made him a solid asset to the Chestnut Hill Working Terriers.
Thumpers parents are as equally amazing and his pedigree is filled with overachievers. His sire – Rock Chalk Silas – hails from Kansas and boasts many ties to old elite english lines. His dam – Chestnut Hill Claire – has an equally awesome pedigree of english lines combined with solid all American breeding. We look forward to spending time with Thumper and wish to thank Vincent Newbill for his dedication in raising such a high caliber terrier.
Chestnut Hill Thumper
Rough, tan and white, 14″
Rock Chalk Silas X Chestnut Hill Claire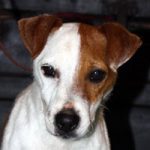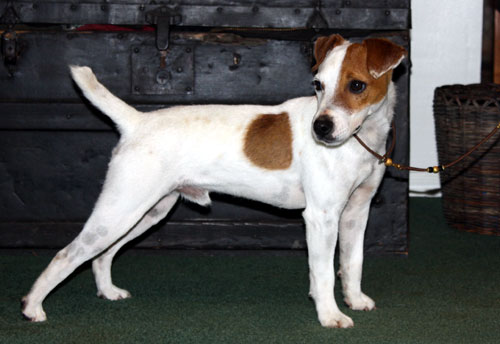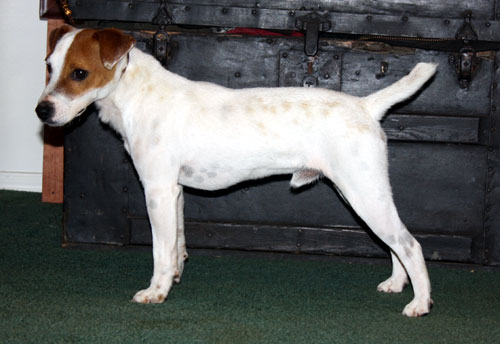 Chestnut Hill Tool
Tool is dynamite in a small package. He loves to stalk the field mice with his buddy Tierney. He's smart and persistent and full of everything terrier. Tools mother – Noble Knights Estelle was imported from Europe in 2009. She's retired now but not until leaving a definite stamp with her children – Vayda and Tool. They are both compact, square, smooth, tan and white terriers – perfect bites and perfect manners.  Tool's sire, Long Creek Zion, has an impeccable pedigree and is full of conformation as well as performance champions.
Chestnut Hill Tool
Smooth coat
11 1/2 inches tall
Tan and white
Long Creek Zion x Noble Knights Estelle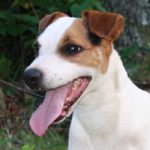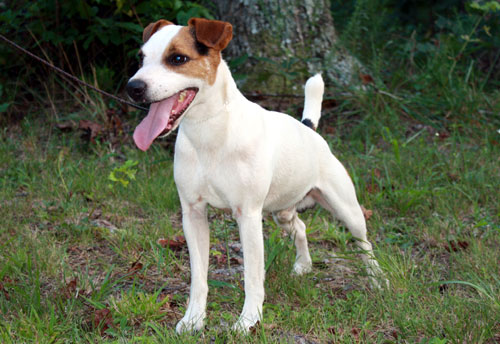 British Grit Wilbur
Wilbur was our first choice, when looking for a suitable stud for our imported female – Noble Knights Estelle.  Wilbur's parents were imports, as well. The cross between Wilbur and Estelle was chocked full of old English bloodlines. After booking Wilbur to father Estelle's litter, he was made available for purchase. We were elated at the opportunity to welcome Wilbur into the Chestnut Hill fold.  Wilbur is the epitome of Jack Russell Terrier. He excels in racing, go to ground, brush hunt, barn hunt, lure coursing and natural hunting. Wilbur's sire is Foxnorton Puggy and his dam is Meynell-Sundance Sazzy.
British Grit Wilbur
Tri-colored, Smooth coat, 13″
Foxnorton Puggy x Meynell-Sundance Sazzy
SCA-clear
PLL- normal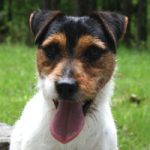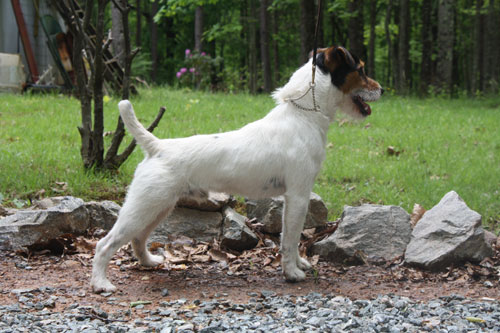 Chestnut Hill Hennessey
Chestnut Hill Hennessey is a tri-colored lightly broken coated handsome 11 inch boy. His Sire – Rebel Acres Mickey is a hunting fool and is always eager to do whatever we ask him to do. Mickey is 13 inches tall and rough coated. His Dam – Noble Knights Estelle – was imported from Germany. Estelle is smooth coated and 11 inches tall. She is a sane, solid female. She is used as a child handler dog – she loves to "teach" the kids how to prance around and look like a million bucks. Hennessey shows promise in the field. He's smart about his surroundings and puts his entire heart into a dig. He's animated and friendly with humans and other dogs. He never meets a stranger.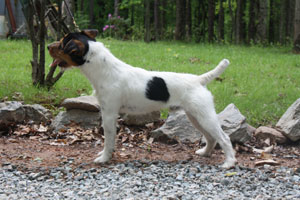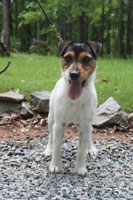 Chestnut Hill Hennessey
Born: 11-28-2014
Tri-colored, Broken coated, 11″
BAER – clear, CERF – clear, PLL – normal by descent (clear)
Rebel Acres Mickey x Noble Knights Estelle