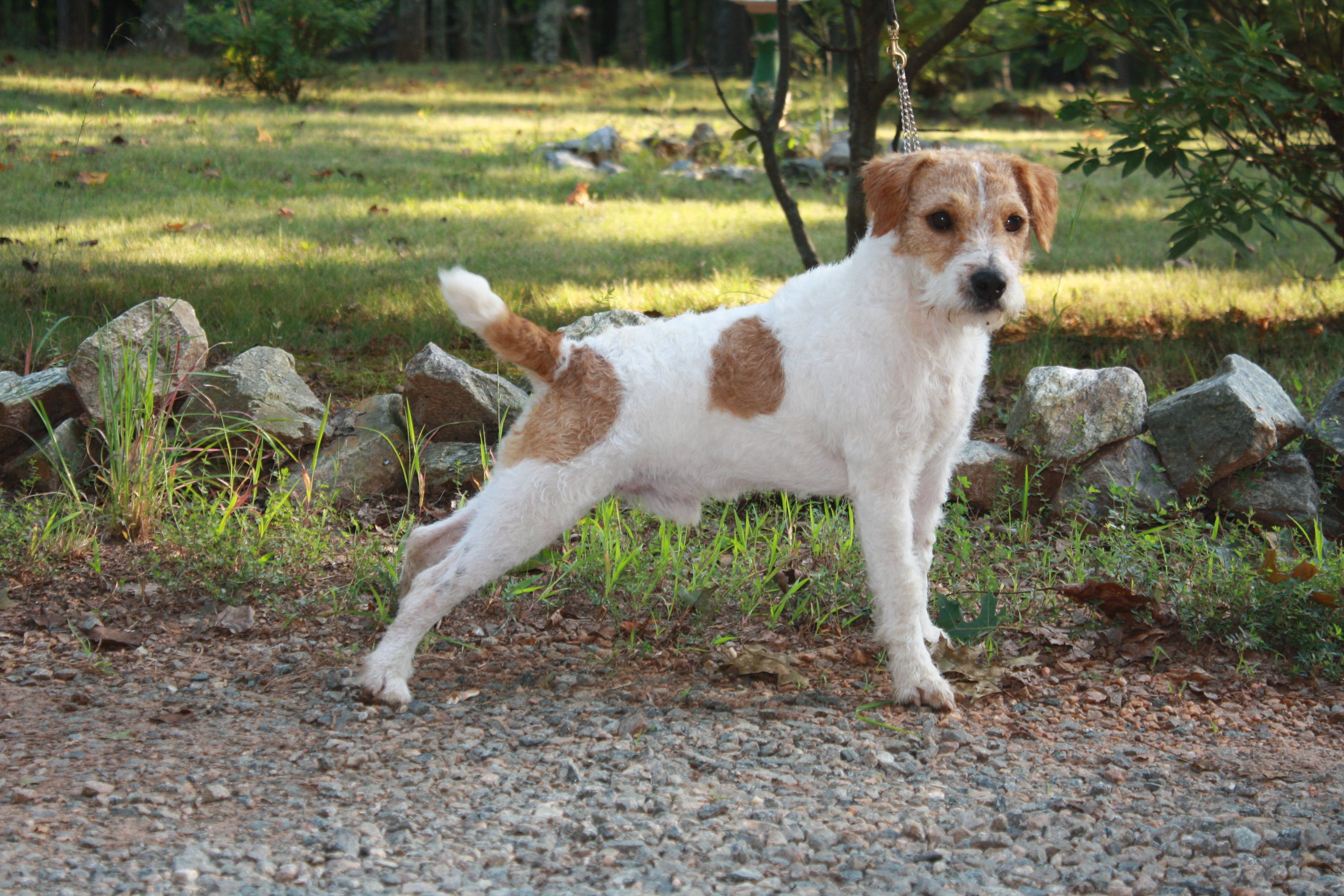 Chestnut Hill Thumper
Thumper is an amazing boy. He is tender and sweet with children and a bold hearted hunter in the field.  Due to his size and the quarry hunted, Thumper has perfected his keen digging skills. Sporting a correct, coarse overly generous rough coat offers him extra padding for potential contact situations with vermin and as an insulator for colder temperatures.  Always kind and forgiving, Thumper's attitude and abilities have made him a solid asset to the Chestnut Hill Working Terriers.
Thumpers parents are as equally amazing and his pedigree is filled with overachievers. His sire – Rock Chalk Silas – hails from Kansas and boasts many ties to old elite english lines. His dam – Chestnut Hill Claire – has an equally awesome pedigree of english lines combined with solid all American breeding. We look forward to spending time with Thumper and wish to thank Vincent Newbill for his dedication in raising such a high caliber terrier.
Chestnut Hill Thumper
Rough, tan and white, 14″
Rock Chalk Silas X Chestnut Hill Claire